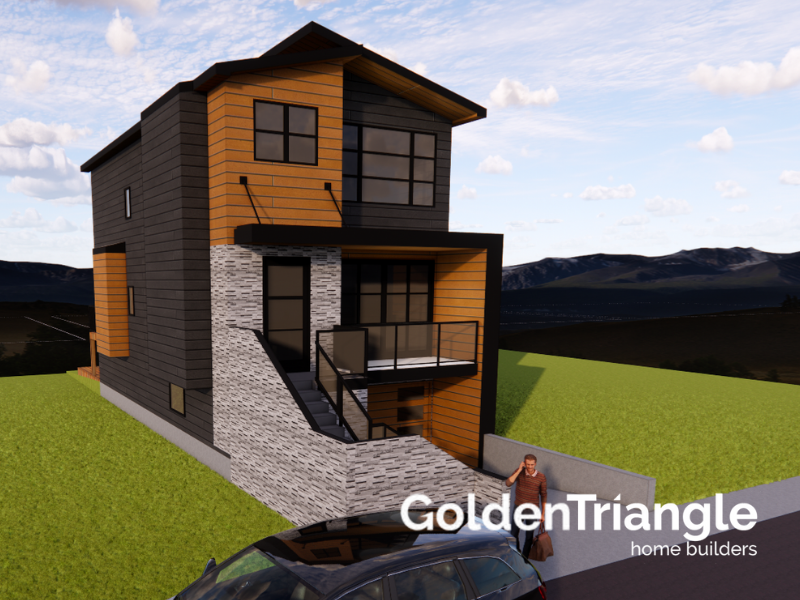 New Inner-City Homes Coming Soon From Golden Triangle Home Builders
May 27, 2021
Work is underway on two new home projects in great inner-city neighbourhoods in Calgary. We are currently planning two new homes in historic Inglewood (one is already sold!) and a row-home style fourplex in the community of Bowness.
Both projects will come with the quality construction, functional design and stylish finishings that Golden Triangle Home Builders have established as their trademark.
New homes in Inglewood
The Inglewood homes are set on a quiet street, but still just steps from all of the action of 9th St SE. With only one home still available, contact us today to learn more. You still have time to select the floorplan that's right for you and make design selections. Both of these new Inglewood homes feature under-drive garages, oversized front patios and about 1,900 square feet above grade, plus sunshine basements.
New townhomes in Bowness
In Bowness, you'll have easy access to COP, local parks and river walkways, and major routes into downtown and out to the mountain parks. Functional designs and attractive interiors make this row-home style townhouse project an exciting option for active families. These homes are expected to be ready in late 2021-early 2022.
As Golden Triangle Homes Builders continue to expand into the infill market in Calgary, we are also looking for properties to purchase. Are you looking to sell your older home, or do you have a location already in mind for a custom inner-city home? Learn more about what your property might be worth, and what we can offer as custom home builders in Calgary.
Reach out today and start planning for your new home. Build Trust, Build Better with Golden Triangle Home Builders.